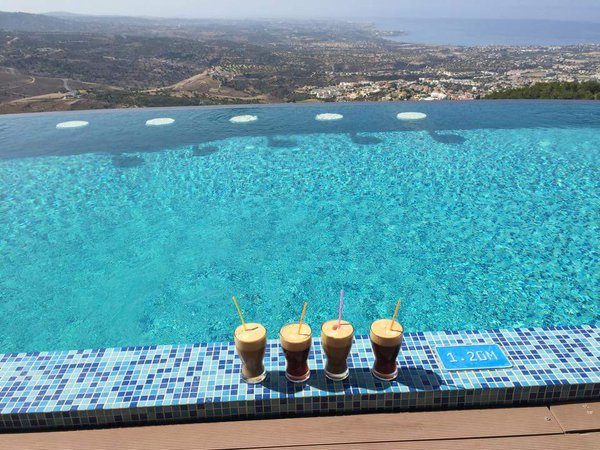 Extremely popular with tourist, the gorgeous beaches of Cyprus are an irresistible invitation to anyone with dreams of a Mediterranean summer sojourn. The white powdered sand and the blue of the ocean merging with that of the sky are mesmerising. And those vacationing on the island are soon bound to come across a very common site; that of the locals and tourists indulging in a heavenly beverage; the Cyprus cold coffee Frappe.
The Frappe is a delicious beverage made with instant coffee (usually the spray dried version of Nescafe), water and some sugar. This lovely concoction with a French name is an iced drink covered in foam and has been the symbol of the island's culture since after the war. As a result, it is offered at almost all cafes here. However, making the Greek cold coffee in the authentic style and then enjoying it with a majestic view of the island is unmatched.
So here is a quick but authentic recipe to make your own Cyprus Cold Coffee Frappe.
The Recipe:
For Single Serving
All you need is –
2 teaspoons instant coffee
Sugar
Water
A shaker or blender
How to make –
Add 2 teaspoons of instant coffee in your shaker or blender and some sugar to taste. Pour in 10 to 15ml of water and shake or blend until frothy. Now add some water or you could add milk if you like. Finally drop some ice cube in and pour it into a glass. That's it; your first Frappe is ready. You might also want a straw.
Now relax in your pool chair at the Oceania Villa and gaze the gorgeous view of the Mediterranean Sea with the breath taking Sunset while sipping on the frothy goodness of a tall glass of ice cold Frappe. With the self-made Frappe, you will love taking in the beauty of this magnificent paradise that is called Cyprus.
Comments
comments