Everything about Laura and Luke's Summer Wedding at the Villa Panorama was just romantic and relaxed.The surroundings of both the villas Panorama and Oceania seemed like a picture-perfect destination as they are atop a small hill surrounded by mountain ranges and spruce trees all over. Not only the surroundings but the smell of fresh roses and lily flowers was also giving the ambiance a soothing touch.
A Picture Perfect Summer Wedding
Though every time is perfect to get married, but for a destination wedding like that of Laura and Luke, summer in Cyprus made the entire event an incredibly classy affair. The favourable clear, sunny sky with calm breeze ensured that everyone can enjoy the ceremony with ease.
The wooden deck by the poolside with a remarkable lush green Mediterranean background was just the right backdrop for the wedding theme. We can't forget to mention those cute hearts hanging everywhere from the bridge to the walls adding more love to the theme.
With its medieval European architecture, large swimming pool with a wooden deck that has a sitting space for approx 40 guests and a tranquil panoramic view, Panorama Villa offered plenty of options for this fun and memorable outdoor wedding.
Laura and Luke's wedding combined the classic elegance of summer with fresh, modern elements for something truly unique – and totally gorgeous. With the expert eye of Amanda Crane, the wedding planner who was overseeing the design and planning, the couple was able to relax knowing every detail would be taken care.
Honestly, the vintage grace of Laura's white lace wedding gown was finely complimented by both the warm Cypriot weather and the old-world-meets-contemporary vibe of the special day. The decoration included the summer-appropriate shades of white, peach and lemon with the sweetest brown and blue hues.
As the couple wanted to keep the wedding theme natural and romantic, a lot of white with subtle pastel shades were used for the wedding ceremony. The afterparty had shimmering colorful lights with the couple's favourite music to make the moments warm and cherishing.
For the soothing, nostalgic theme, everything from the 'once upon a time' two-tier white and peach lacework inspired cake to white table linen, baroque centerpiece, the bagpiper escort for the bride and a lot of photos of the groom and the bride were there for the desired effect.
As Laura and Luke wanted their ceremony to move their guests with its beauty, and their trendy yet timeless outdoor wedding was just that. The breathtaking ambiance with classy architecture and remarkable interior offered the perfect setting for their tender love-soaked ceremony meant to signify their vow to serve each other for life.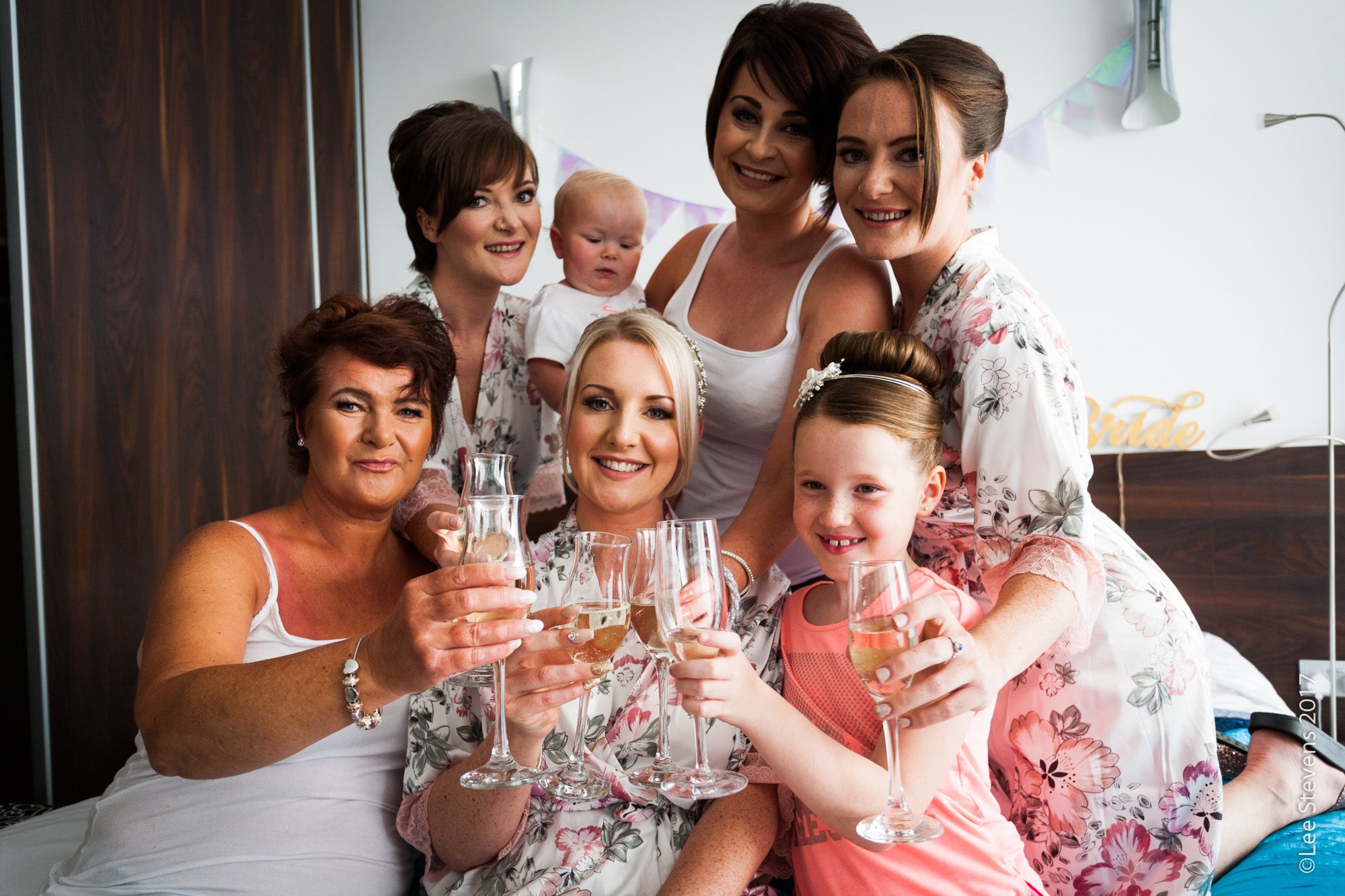 Comments
comments