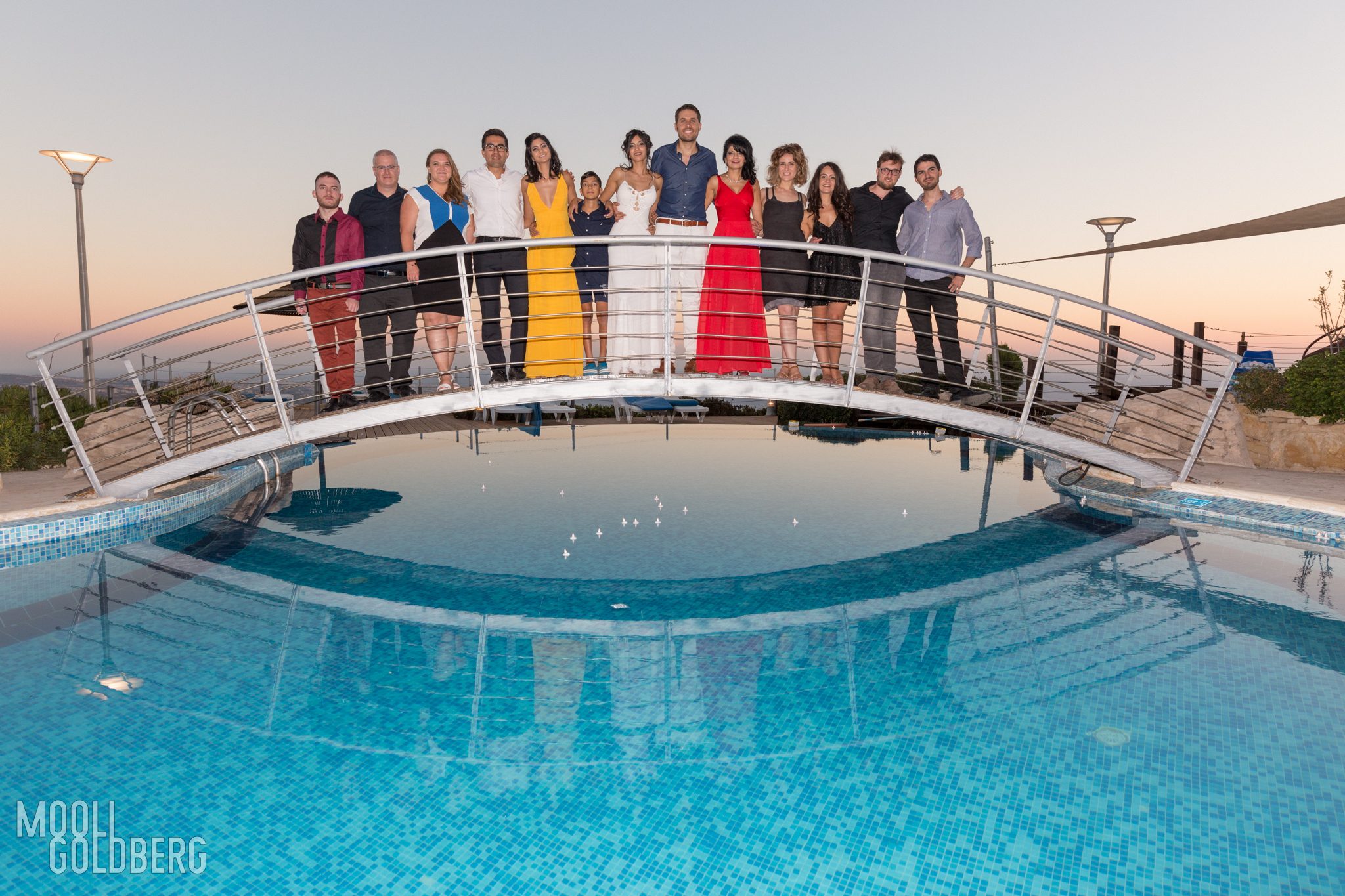 Wedding Tip #1: Choose a unique wedding venue, far from the traditional/hall weddings
Picking the perfect location for your wedding plays a huge role in the ambiance for your wedding. Panorama and Oceania villas are two of the most luxurious wedding villas in Cyprus and popular for destination weddings.
Standing on Peyia Hills, in a private rural area, Panorama and Oceania fantastic location will enable you to party all night long without having to worry about the noise or the neighbours! If you wish a wedding venue, that is far from the traditional and boring hall weddings, then Panorama and Oceania will fulfil all your wishes and requirements.
The two secluded private wedding villas in Paphos will offer you the most wonderful wedding celebration you have ever dreamed of. Their truly spectacular, infinity swimming pools and the breath-taking panoramic costal views on the Mediterranean Sea, as well as the Panorama outdoor Jacuzzi will allow you to combine your luxurious holidays with an unforgettable wedding experience!
Designed and decorated in a very contemporary style, the two private luxury villas are ideal for wedding ceremonies as the receptions and ceremonies can be accommodated in several areas of the garden; Panorama's Villa wooden deck surrounding beautifully the infinity pool and Oceania's Villa wooden terrace on the top floor facing the stunning panoramic coastal view. Both will guarantee you amazing wedding memories.
Wedding Tip #2: Find a place suitable for all guests
Before picking your dream wedding venue:
Get a grip on the number of guests you will invite. Make sure you select your favourite venue or do a combination of both venues to respond the number of your guests. Depending on the number of guests you will invite, Panorama Wedding Cyprus Villas will provide you with a great range of possibilities as it can accommodate a wide variety of wedding sizes.
If you wish a small to medium-sized wedding:
Panorama Villa can sleep up to 15 guests and accommodate up to 60 guests for weddings whereas Oceania Villa can sleep up to 16 guests and accommodate 40 guests for your wedding. Their prime location will guarantee you ultimate privacy.
If you wish a large-sized wedding:

By combining both villas for accommodation and hosting your wedding, you rich the ultimate high standard wedding experience as get the opportunity to have a bigger wedding reception capacity of 100 guests and accommodating up to 31 guests and maximizing privacy.

If you are wandering how to assess the outdoor spaces of the villas, and how you can organise your wedding at Panorama or Oceania Villas, you can always ask for pictures and videos that were taken from weddings that took place to the villas. Let your imagination flow and get inspired for your own dream wedding!
Wedding Tip #3: Be communicative for an easy Planning
To make your dream of having a wedding abroad a reality, a wedding planner is a must.
Because communication is the key to a wonderful wedding, Panorama Wedding Cyprus Villas' team of professional wedding planners will help you plan, select and customize your wedding according to your requirements, budget and preferences.
If you are afraid of getting married in Cyprus because of the marriage requirements or recognition of your marriage in Cyprus, do not worry about it. Our expert team of wedding planners will arrange all the legalities on your behalf from Cyprus.
To give you the freedom and the pleasure to spend this wonderful day with all your loved ones, Panorama Wedding Cyprus offers unique services including:
Bespoke wedding planning services

Exclusive wedding packages

English speaking suppliers

In house catering

Event organisers

Cleaning services

Transport services
Wedding Tip #4: Budget
You think you cannot pull off your dream wedding on a budget? No worries, you do not have to spend a fortune to have a fabulous wedding!
Be clear about your budget and stick to it. Sit down with your partner and figure out how much you are willing to spend.
Traditional wedding venues are often very costly but renting villas will help you save lots of money.
Panorama and Oceania Villas have the reputation of being the best places for middle-sized budgets in Cyprus as they offer exclusive wedding packages and bespoke wedding services. Because they are rentable directly from the owners, you can rent them at the best price guaranteed!

Schedule your day wisely.
Going from the ceremony to the reception place can be stressful and become very costly especially if you have invited a lot of guests.
Panorama and Oceania Villas were designed in such a way that you can hold your ceremony and reception in the same place! This will save you many site fees and transportation from one location to the other.
Pick a less popular date
With 326 days of sunshine a year and a beautiful weather in fall, spring and summer, Cyprus gives you a great choice and flexibility on the dates. Off-season dates can be a very good option for tighter budgets.
Think about the wedding you want to have and determine the general feel you want for you wedding.
If you want your wedding to be cosy, warm, relaxed and romantic, in a luxurious rustic Villa, Panorama will fulfil all your wishes.
If you fancy a more stylish and elegant wedding in a super-modern villa, then Oceania was definitely made for you.
Wedding Tip #5: Choose the Right Season
This is probably one of the most crucial point that needs to be addressed when choosing your wedding destination. It may be sunny on one side of the globe and very rainy on the other side. Indeed, weather is often unpredictable and for this reason, you should pay extra care when fixing the dates.
Cyprus has one of the best climates in the Mediterranean.
Cyprus gives you a greater choice and flexibility on the dates as the wedding season runs from April to October.
April and May mark the beginning of summer. These beautiful spring months have a sweet and cool weather with average temperatures around 18°C during the day.

June in Peyia is hot and very sunny month with average temperatures around 28 °C during the day and 18 °C at night. The weather in Peyia during this season is sunny but without the sweltering heat. Air conditioning at night is not necessary as you can simple enjoy the cool breeze during the night. June is one of most popular months for weddings in Cyprus!

July and August are the hottest months of the year. Thanks to its prime location and to the nearby sea, the weather in Peyia is not as hot as in inland parts. The breeze blowing from the sea cools the temperature down. Those two months have their advantages as couples can combine wedding and honey moon, enjoying beach and pool days endlessly as well as all the summer activities.

September and October are two of the best months to getting married in Cyprus. while summer has officially ended in Europe and cool weather has arrived, in Cyprus the best season starts. In Peyia, the velvet season begins, with a warm and very comfortable weather.
Comments
comments