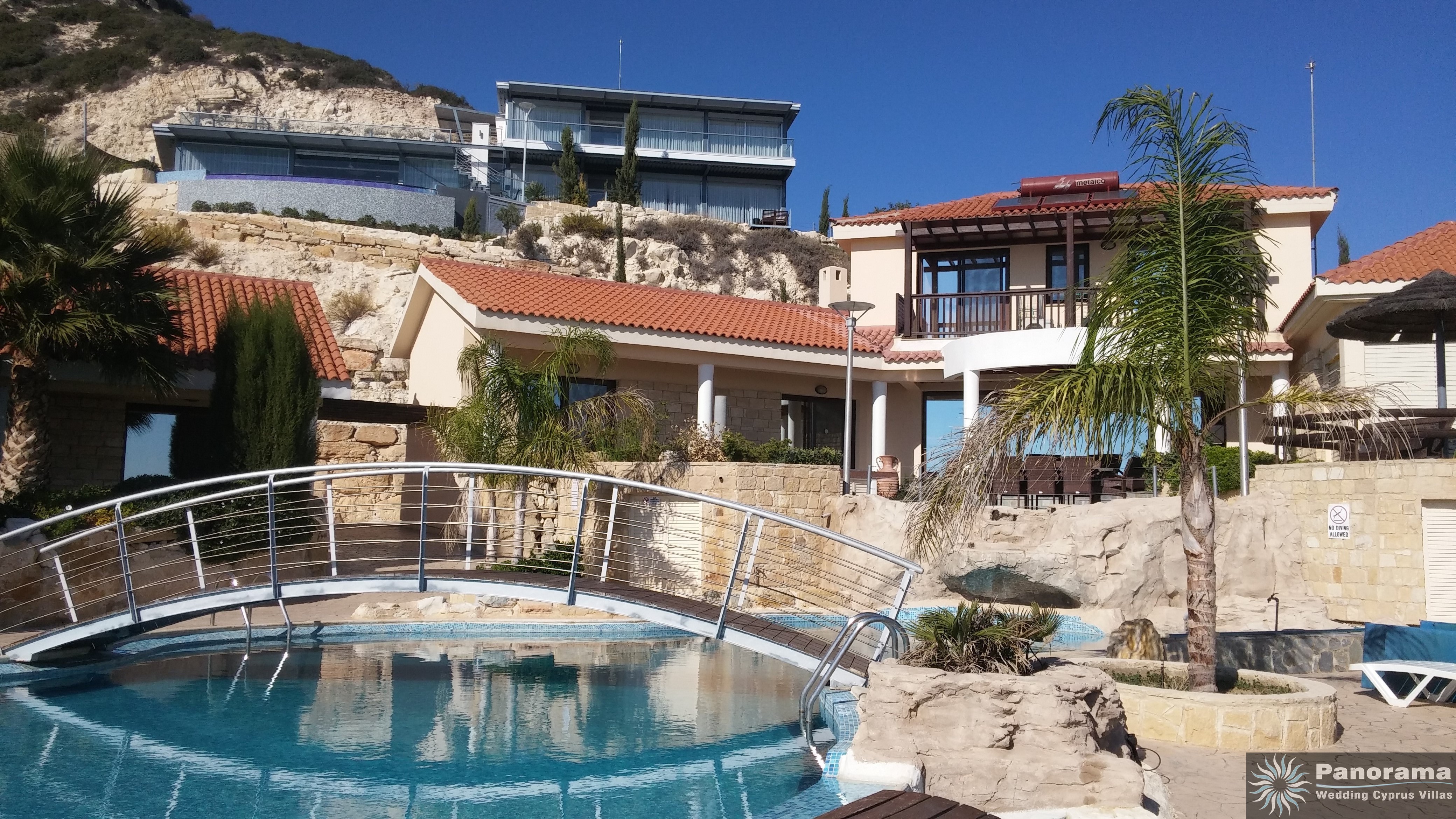 You're going to get married soon or to celebrate something special and you expect to remember this wonderful moment for your entire life. So, everything has to be perfect, even your reception villa. The interior design of this villa will play a key role in the atmosphere of your party.
For your guests, family and yourself, you have to let you a time to talk about villa's decoration. So, we invite you to continue reading this article and we will present you the majestic Panorama and Oceania decoration.
At the end you'll just have to let your heart decides!
Panorama Villa: nature, warm colors and lovely atmosphere
If you are familiar with a natural environment and looking for a peaceful place to celebrate your event, Panorama villa is exactly what you need. Panorama's decoration is so relaxing and composed of natural elements like wood, stone, plants…
Outdoor surfaces are covered by gravel and sublimed with some nice stone tiles. A large swimming pool is also waiting for your guests. So this is the perfect opportunity to enjoy a midnight bath in front of the city lights. You will also appreciate the garden, decorated with exotics plants and trees.
Inside of this house, you can feel a unique ambience. For example, the ceiling is made of wood and warm colors with painted walls. The comfort is everywhere: a large sofa is installed in the living room and other arm chairs are dispatched in the villa.
Oceania Villa: Purified style, serenity and ocean view
Oceania decoration is organized around the modern architecture. If you enjoy "high-tech" features, you will feel at home in this villa. Indeed, the design is based on square edges, really well designed curves and a smart association of metal materials. Furthermore, an infinity edge pool is installed just in front of the main entrance of the villa.
So now it's time to go inside: the interior decoration is minimalistic but really well configured by using a 3D home design software. As the villa's name suggests, indoor colors are made of light colors like blue, sea green, and grey.
So, Oceania decoration is a piece of art which offers a beautiful view on the ocean.
To sum up, what are the differences between two villas?
On the one hand, the Panorama villa is a charming house with an extra care to the garden and exterior leisure. On the other hand, the Oceania villa is a real functional house combined with modern architecture trends.
Those two villas are completely different but you can't go wrong with them. So let you think about it and choose the villa that could immortalize your wedding party the way you want.
Comments
comments